Shekhar Sane, popularly known as 'Shree Swami Samartha Chitrakar' was born on 2nd March 1969 at Shirdi in Ahmednagar District of Maharashtra. During his schooling days in Ahmednagar, he was greatly influenced by his grandfather who was a great worshipper of Gayatri and a follower of Shree Datta Sampraday. Thus the seeds of his future were gradually and unknowingly being sown from his childhood days.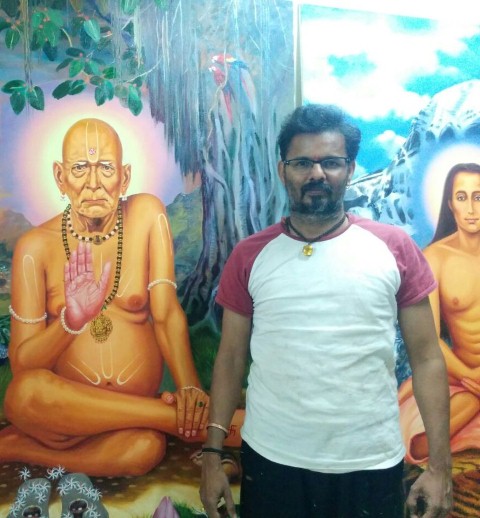 Shekhar Sane is a very familiar name among the followers of Shree Sai Baba and Shree Swami Samartha. He is the only Artist who has painted more than 4500 paintings of Shree Sai Baba, Shree Swami Samartha and other Saints and Spiritual Personalities. But his personality is not limited only to this Profession, as he also follows and profoundly studies the great Indian literatures like Vedas and Puranas. The Spiritual knowledge gained through these studies is the base of the concepts of his paintings.
Shekhar, who was born in Shirdi, is a devoted follower of Shree Sai Baba, right from his childhood. Gradually, when he was filled with devotion only to Shree Sai Baba, the divinity of Shree Swami Samartha also, entered his life and life was completely changed and transformed. This connection of Sai Baba and Swami Samartha with his life and art flourished along with his artistic creations.
Shekhar undertook his education of Commercial Art at Abhinav Kala Mahavidyalaya (Pune). Apart from painting portraits, he was always fond of other forms of art like sketching and landscapes in water colours, and is skilled in them also. He was always attracted towards spirituality in various forms. Call it a co-incidence or a divine happening, but both the forms of the Almighty, Shree Sai Baba and Shree Swami Samartha enlightened his life.
Now, he is not only known by the followers of the spiritual personalities, but is also honoured by the title "Swami Sakha" given to him by them.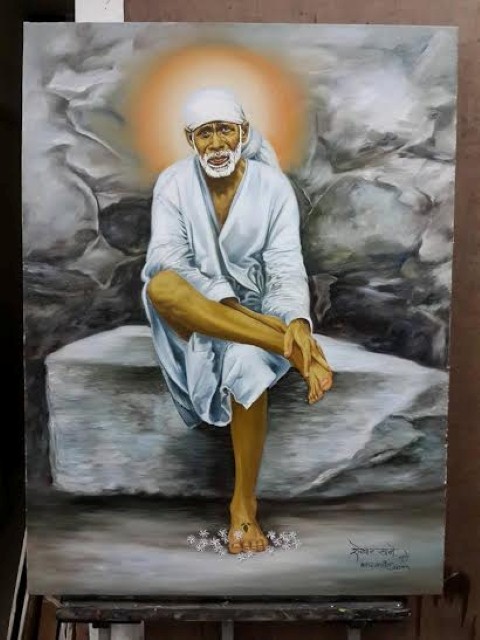 Today one can see the paintings of Shree Sai Baba and Shree Swami Samartha painted by him in most of the temples, and in thousands of the houses of the devotees.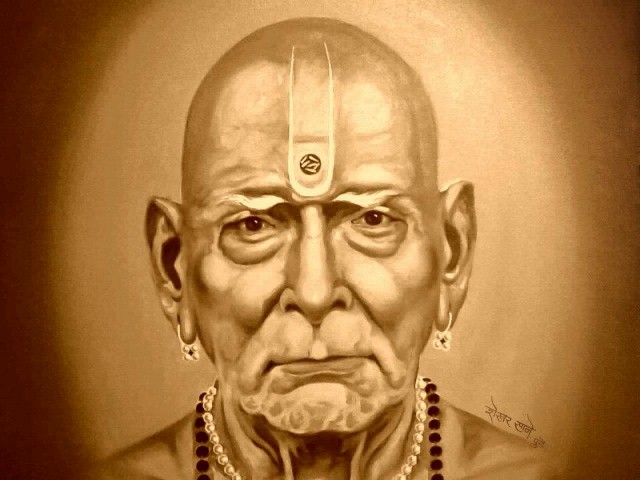 His first exhibition was of landscapes in water colours, at Holiday Inn, Pune in 1998. Apart from this, there have been three other exhibitions of his paintings of Sai Baba, Swami Samartha and other spiritual personalities until now. Two of them were at Balgandharva Art Gallery, Pune in 2006. And 2008, and one at "Shree Swami Samarth Math", Dadar, in 2010. All of them were crowded by the followers and devotees of the Spiritual Personalities as well as the tasteful followers of art. At present, it is the exhibition titled as "Avatarale Parabrahma" at Prabodhankar Thakrey Art Gallery, Borivalli, in 2014.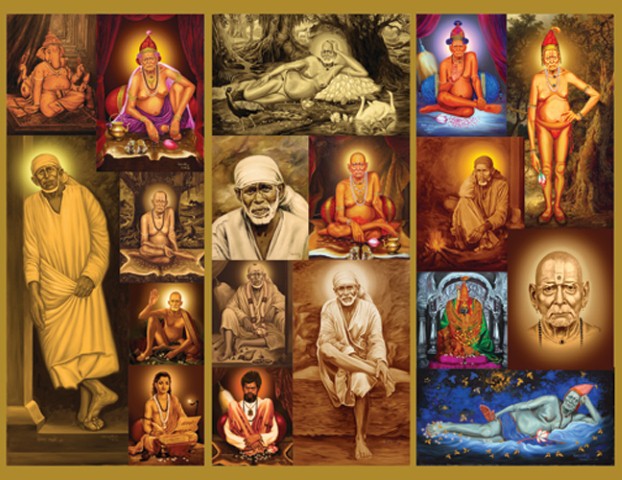 We have given below the contact details of Shri.Shekhar Sane for the benefit of Sai Devotees:
Name
Shri.Shekhar Sane
Address

Shwetali Apartments,
Flat No.14/18, Lokmanya Colony,
Paramhans Nagar,
Near Vanaz Company,
Lane No.1, Paud Road,
Kothrud, Pune – 411 038
Maharashtra,India.

Contact Numbers
+91 20 2538 7121/ +91 98500 09617/+91 98508 31839
Email Address
artistshekharsane@gmail.com
Face Book ID

"Shekhar Sane"

Website Address
www.shekharsane.com
(Source: Personal Interview Smt.Shreya Nagaraj had with Shri.Shekhar Sane on 28th February 2015. Photo Courtesy: Shri.Nagaraj Sham and Shri.Chandrakant Jadhav).