Shri.N.S.Anantha Ramu is the Translator of Hemadpant's Marathi "Sri Sai Satcharita" to Kannada published by Shri Saibaba Sansthan Trust (Shirdi). He is prolific Writer and a great Shirdi Saibaba Devotee.
He was born on 17th July 1930 at Nonavinakere, Tiptur Taluk, Tumkur District of Karnataka. His Parents are Late Smt.Ranganayaki and Late Shri.N.Srinivasa Iyengar.
He has numerous degrees to his credit. He has done Bachelor of Science, Bachelor of Law, D.T.L., M.L., M.H.R., Diploma in Training and Development, Post Graduate Diploma in Foreign Trade, Diploma in Export & Import, Post Graduate Diploma in Environment & Ecology, Diploma in Public Relations, Advance Post Graduate Diploma in Transport, Post Graduate Diploma in Human Resource, Diploma in T.C.H.M and Computer Programming Level I, II and III.
He worked as a High School Teacher for a brief period with Sante Bennur District Board High School. Later, he joined Account General's Office, Karnataka Circle in the year 1954 and retired as Senior Audit Officer in 1988. After retirement, he took up the profession of Advocate in the year 1988-89 and is giving consultation in Taxation, Company Laws, Management & Investment.
He came to Saibaba fold in the year 1950. He came and settled in Bangalore in the year 1954 by the order of Shirdi Saibaba and took up the Translation work of Hemadpant's Marathi "Sri Sai Satcharita" into Kannada Language and successfully completed it. It was released by Shri Saibaba Sansthan Trust in the year 1961.
He translated Das Ganu's "Sri Sainatha Stavana Manjari" into Kannada in the year 1998 and published by Sri Sai Adhyatmika Kendra, Tyagaraja Nagar, Bangalore.
He translated Sri.B.V.Narasimha Swamiji's "Life of Saibaba" into Kannada as "Sri Saibaba Jeevana Charite" in the year 2008 and published by Sai Devotee Sri.B.Krishna Murthy with generous contribution by philanthropic Sai Devotees.
He is the Author of Kannada "Sri Sai Satcharita" Audio CD.
He translated "Sri Sai Sagunopasana" with Kannada meaning of Aarti's and Slokas in the year 2011 and published by Sri.Shirdi Sai Shakti Sannidhi Temple, Mysore under the guidance of Dr.Seetha Lakshmi who was also the Co-translator of the book.
He is writing two more books on Shirdi Saibaba which is under Printing and would be published soon.
Shirdi Saibaba gave Sakashtkar in the year 1998 and continuing his benign blessings on the author. Sai Devotees can witness Sai Leelas in his house "Sri Sai Darshan" which he has converted into a beautiful temple.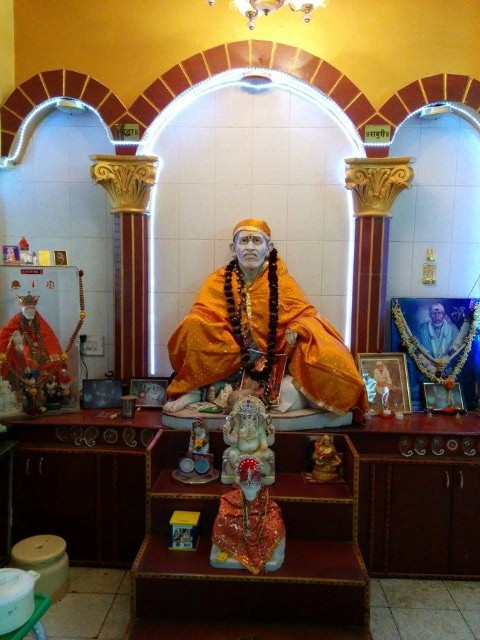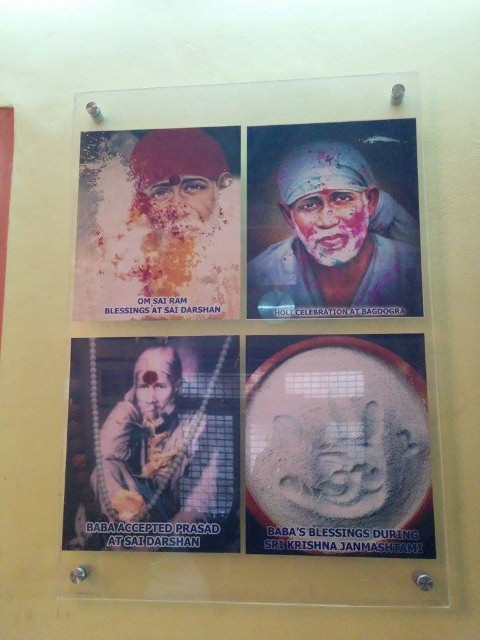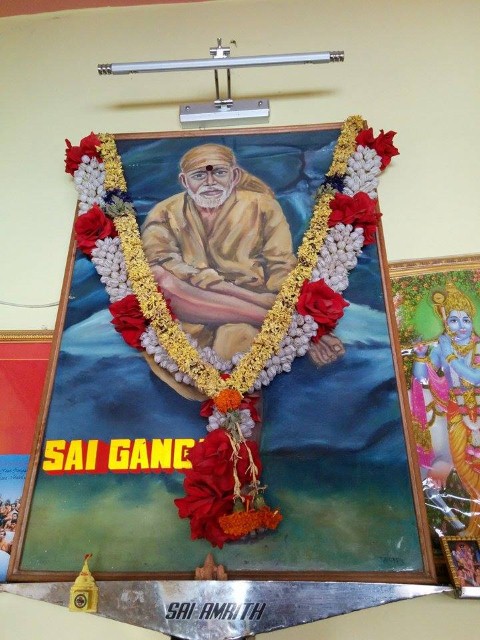 He is happily married to Smt.N.A.Vijayalakshmi and has 4 Sons namely Sri.N.A Srinivasa, Sri.N.A.Badrinath, Sri.N.A.Sridhar, Sri.N.A.Nagaraja and a Daughter Smt.N.A.Sudha. At present he is living with his Wife and Sons and is leading a peaceful life at his Bangalore Residence.
We have given below the contact details of Shri.N.S.Anantha Ramu for the benefit of Sai Devotees.
Contact Details:
| | |
| --- | --- |
| Address: | Sri Sai Darshan, No.135, 2nd Main, A.G.'s Colony, Anandnagar, Hebbal, Bangalore-560 024, Karnataka, India. |
| Contact Numbers: | +91 80 2333 3835/ +91 98863 12692 |
| E-Mail ID: | saiamrith@yahoo.co.in |
| Facebook ID: | Not Available |
| Website: | Not Available |
(Source: Personal Inteview with Shri.Anatharamu. Photo Courtesy:Shri.Nagaraj Sham, Pune)