Sai Personality Shri.Alok Mishra is a well known Sai Bhajan Singer and Chairman of Sai Aas Trust, New Delhi.
He was born on 6th July 1969 at Kanpur, Uttar Pradesh to Smt.Sarojini Mishra and Late Shri.M.P.Mishra.
He completed his graduation from Delhi University and is pursuing his own business apart from being Chairman of Sai Aas Trust, New Delhi.
Shri.Alok Mishra has given Sai Bhajan performances in Mumbai, Shirdi, Kanpur, Bhopal Haridwar, Rishikesh, Delhi, NCR, Noida, Gurgaon, Ghaziabad, Hapur, Aligarh, Faridabad, Ramnagar Distt. Moradabad, Garh Ganga, Nanpara Distt. Bahraich U.P and many more places in India and is spreading Shri Sai Baba's message through his Bhajan Sandhya's.
He has also two Sai Bhajan Albums to his credit namely Sai Bhajan Ras and Sason Ki Mala.
He has received many awards and recognition for his Sai Bhajan performances. Prominent amongst them being "Sai Ka Ladla" title which was conferred to him at Noida Bhajan Sandya and "Samarpan 2019 Award" conferred by Navaratan Foundation on Mother's Day.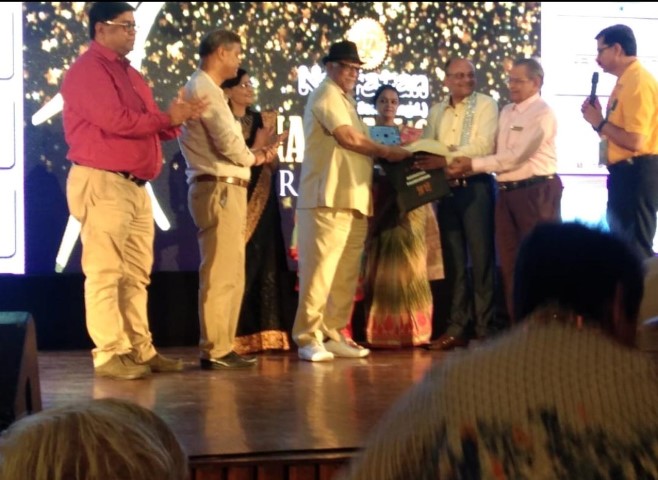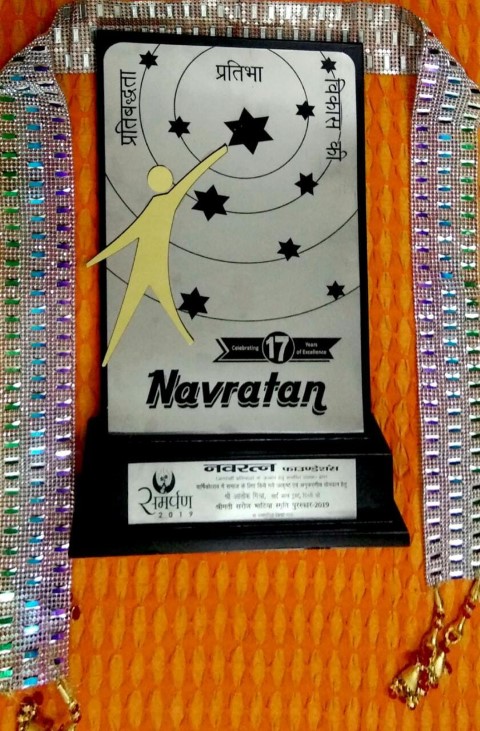 About Sai Aas Trust
Sai Aas Trust, Delhi came into existence way back in 1999 under the able guidance by its founder member and Chairman Shri.Alok Mishra ji with a very clear motive of helping people without any commercial gain. The trust runs having no commercial or profit motive with a target to spread Shirdi Sai Baba's message to the masses. Being a Sai Bhakt Shradha and Saburi is the message which he wishes to spread to as many people as possible.
Shri.Alok Mishra ji along with his team of Sai Devotees found a humble way to arrange resources to help others. He started doing Sai Bhajan Sandhya at the residences of Sai Bhakts who would ask him to do so and whatever received from there used to be his contribution in Sai Aas for the noble cause. Literally he followed the steps of Pandit Madan Mohan Malviya who asked for Re.1 donation from people to set up a Vishwavidhyalya, same he did by performing for the noble cause and all the proceedings goes for charity till date.
Sai Aas is doing one Sai Sandhya every year at Shirdi Samadhi Mandir along with it annual function at Noida where all Sai Aas members and Baba's bhakt take part with lot of enthusiasm and both the gala events goes well with Baba's ashirwad successfully. In these events Dresses and books for school kids, Sewing machines for girls, Cycles & Tri-cycles for needy people and other cash and kind donation would also be disbursed.
Shri.Alok Mishra ji is a known name from Shirdi to Delhi to the remotest part of India, Kanyakumari among Sai Bhakts. He stands solid like a pillar to fund the noble cause whenever he gets an opportunity to do so. But amidst all these activities and recognition around, he has never given up his humble nature and remains grounded. Till date, he is as humble, gentle and helping as he was in the very beginning of this journey.
Sai Aas for poor people have started "Sai Annapurna" a Bhandara service which is held on every Thursday as of now in Noida and with all the blessings of Sai Baba it is running successfully as hardly any hungry person goes back without food that day from Sai Aas point.
Sai Aas have singers like Smt.Anupama Deshpande ji, Shri Manhar Udhas ji and many more who despite their busy schedule take time out for Sai Aas functions and grace the occasion.
Sai Aas trust and Shri Alok Mishra ji is always committed to do good cause for the society.
Sai Aas Trust is conducting the following Activities:
Spreading Sai baba's teachings and messages by conducting BHAJAN SANDHYA.
Providing educational assistance to poor and deserving students.
Providing medical assistance to poor and needy people.
Supporting and providing food, clothing to the needy people.
Conducting Bhajan Sandhya regularly for collection of funds for conducting social activities.
Shri.Alok Mishra is happily married to Smt.Nikita Mishra and blessed with a Son Chi.Vashisht Mishra. At present, he is living with his mother, wife and son at his residence in New Delhi.
We are giving below the contact details of Shri.Alok Mishra Ji for the benefit of Sai Devotees:
(Source: Personal Interview with Shri.Alok Mishra on 2nd July 2018)