Shri.Narayan Teli's surname is "Kawade". They were called "Teli" as they were Oil merchants. Narayan Teli used to supply oil to Shri Sai Baba for lighting Lamps.
Sai Mahabhakta Late Shri.Narayan Teli's short mention can be found in Shri Sai Leela Magazine September - October 2006 which is as below: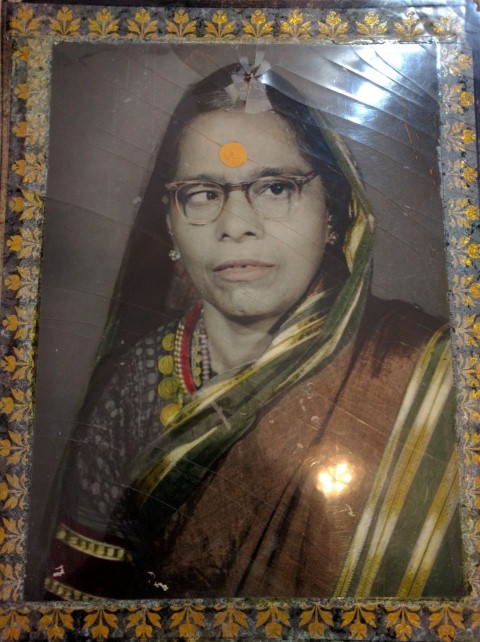 Late Smt.Punjabai Baburao Kawade (Daughter-in-law of Narayan Teli)
As one enters the Dwarakamai Masjid, on left hand side adjacent to the Masjid but a little towards the back, was the residence of Sai Mahabhakta Late Shri.Narayan Teli and his family. Baba came to Shirdi for the second time along with the marriage party of Amin Bhai and started residing in the Dwarakamai Masjid. From that time, Narayan Teli's wife started a practice of giving Baba half of a Bhakri (bread) and something to accompany it. Sometimes, Baba also went to her to ask for Bhiksha.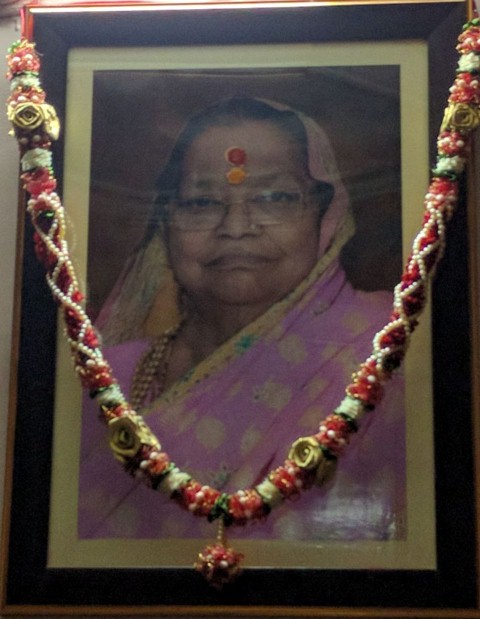 Late Smt.Chandrabhaga Jagannath Lute (Grand Daughter of Narayan Teli)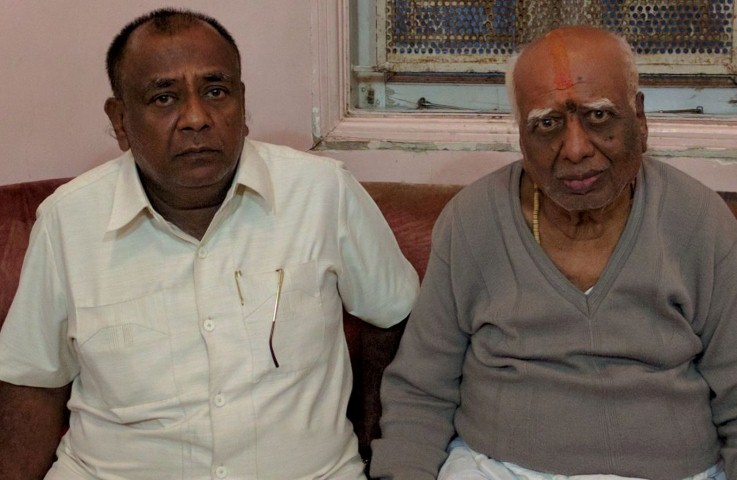 Jagannath Lute with his son Narayan Jagannath Lute
Famil Tree of Late Shri.Narayan Teli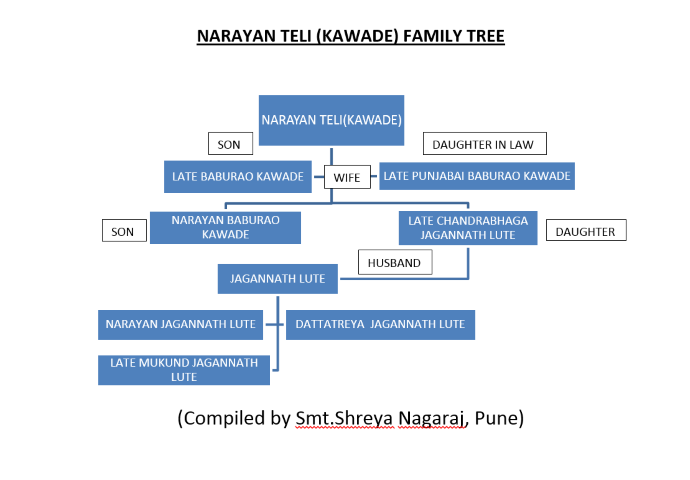 Their descendants now run Pushpanjali Flower Store near Gate No.3 & Pushpanjali Lodge close to Saipatham Ashram.
(Source: Shri Sai Leela Magazine September-October 2006, Photographs and Family Tree Courtesy: Smt.Shreya Nagaraj, Pune)