Sai Mahabhakta Late Shri.Krishna Kashinath Khasgiwale alias Nana Sahib Khasgiwale was the Horse Trainer who took care of Shri Sai Baba's beloved Horse "Shyama Karna" whose name finds a place in Chapter 36 and 37 of Shri Sai Satcharitra.
Krishnaji Kashinath Khasgiwale (Nana Sahib) was born in Karala in Ratnagiri District of Maharashtra. He was a Brahmin who belonged to Limaye family. His ancestors migrated from Coastal Maharashtra. His forefathers were brave men and well built. Jwaji Pant alias Khasgiwale on his way to his hometown carried only two sets of clothes and food. On the way he was blessed with a vision of Jyotiba (a diety) near Kolhapur, Maharashtra. With the blessings of Jyotiba, he was able to secure a job with Peshwa Dynasty as Khasgiwale (Manager). Hence, the title of Khasgiwale was conferred on him. With the title, came affluence and power and his family lived well.
Nana Sahib was born in this family at a time when the British annexed the Peshwas. Some of the elders joined the British Government, but Nana's father refrained from doing so. This resulted in the loss of the title and poverty set in the family.
The family owned many ancestral wadas and were overseers of Shingwegaon in Nasik. Along with the loss of title the family lost everything.
After the loss of title and property, the disheartened Nana Sahib wandered about here and there. Then in Niphad, he met Nana Sahib Bharve who took him to Shirdi. In Shirdi, Nana Sahib found peace and decided to make Shirdi his permanent residence. Very soon he became the trainer of , Baba's beloved Horse Shyama Karna.
Nana Sahib was very well built and he was a good wrestler. But more than that, he loved horses very much and had sound knowledge about them. He came to Shirdi around the year 1910 or 1912. Seeing him Baba exclaimed "Seven generations of yours had Lakshmi (wealth) and now she has left for some time. But will return again after a while". Baba's prophecy came true and the family is indeed affluent.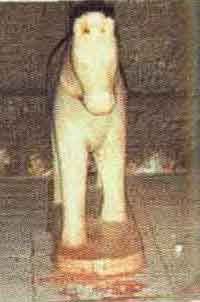 Shyama Karna Statue in Dwarakamai
The Khasgiwale Family is mainly responsible for starting the "Ganapati" festival in Shirdi. Nana Saheb was very much fond of Das Ganu's Kirtan. His faith in Baba increased manifold after listening to the wonderful kirtans of Das Ganu Maharaj. Nana Sahib and his father Bahu Sahib often used to give a session of Malish (Massage) to Baba.
When Shyama Karna died in the year 1945, his Samadhi was made in Lendi Baugh. There was a board in front of the Samadhi saying: "Shrimanth Sardar Nana Sahib Khasgiwale was the trainer of Shyama Karna, who taught him to bow to Shri Sai Baba. This is the Samadhi of this fortunate horse" (Ref: Santkavi Shri Das Ganu Maharaj Darshan Book). But the devotees who visit Shirdi now cannot see any such board.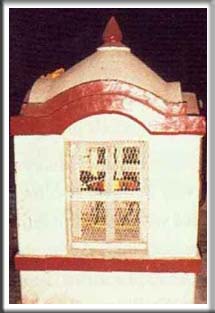 Samadhi of Shyama Karna
Krishnaji Kashinath Khasgiwale (Nana Sahib) had a son by name Ganesh Khasgiwale.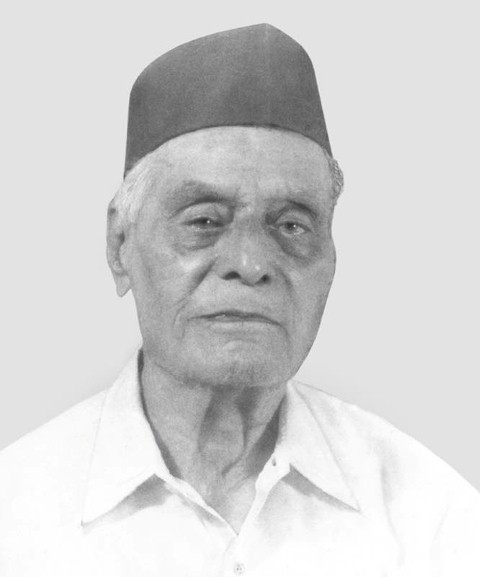 Late Shri.Ganesh Khasgiwale
His Son Shri.Sudhakar Ganesh Khasgiwale (Grandson of Nana Sahib Khasgiwale) resided in Pune along with his family members. He is an artist by profession. He got trained in Art (Painting) by late Shri.M.R.Achrekar, the celebrated artist of India. He got scholarship from Art Society of India. He got first prize and trophy from Archekar's academy of Art. He won several awards from various exhibitions held at various places like Mumbai, Delhi, Srinagar and Ahmednagar.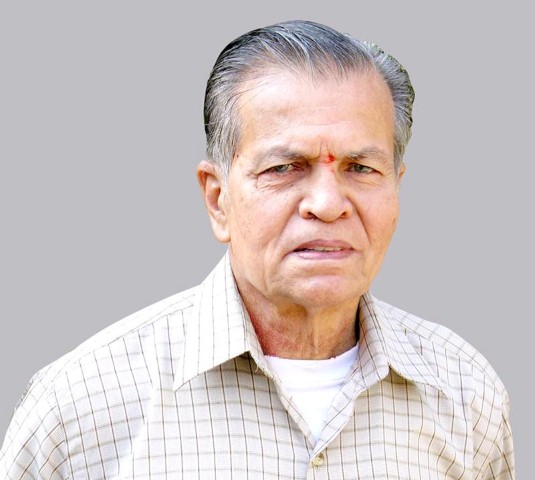 Late Shri.Sudhakar Ganesh Khasgiwale
Shri.Sudhakar Ganesh Khasgiwale got practical experience in photography and commercial art during his apprenticeship in the R.K.Films of late Shri.Raj Kapoor. He also wrote a book titled "Lamps of India" which was a prestigious publication of Government of Inida. He started an Advertising Agency "Shri Padmalaya Publicity" in the year 1971. He wrote on Art and allied subjects for various periodicals and books and received many accolades. His talks on Radio was also well appreciated. He also published a book titled "Sketching" for the young students who had desire to learn painting. His sketches have also been published in the book titled "Chinarchi Pane" in Marathi Language which was released in the year 2002.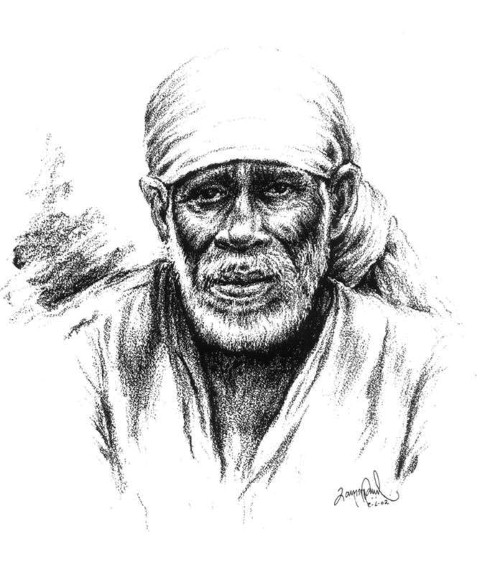 Sai Baba Sketch by Late Shri.Sudhakar Ganesh Khasgiwale
Descendants of Late Krishnaji Kashinath Khasgiwale are now residing in Pune.
(Source: Shri Sai Satcharitra Chapter 36 and 37 , Baba's Rinanubandh by Vinny Chitluri, Santkavi Shri Das Ganu Maharaj Darshan Book; Photo Courtesy: Bhausaheb Rangari Ganapati Trust, Pune and Shri.Shivaraj B.Nikam, Pune)