Rajaram Kaka (Dev Baba's Father) hailed from Walaval, Sindhudurga Jhilla (Region). Hence, they were called the "Walavalkars". His lineage was from the Sathkul Kudar Deshkar family. The family was very devout and religious. In 1916, he married Krishnabai alias Sitabai who was Dabholkar's daughter.
The couple moved to Girgaum, Bombay, where Rajaram worked in the Accountant General's office. He was devoted to Vitthal and followed the Warkari Sampradaya. Dev Baba was the eldest child of four brothers and one sister. As Girgaum was a remote suburb, Rajaram and his family moved to Dadar. As it was the first pregnancy, Sitabai came to her parents home in Bandra. Sitabai was ill during the pregnancy and had 'Nandavayu' (Possibly Tetanus).
Dabholkar was very concerned. So, he ran to Shirdi and told Baba about it. Baba reassured him and said: "Balantpan nirvigna hoyeel (The delivery will be trouble-free)!" He also stated that His son would be born to her. Assured by Baba's words, Dabholkar returned home and prayed to Baba for help. Rajaram also prayed earnestly to Vitthal begging Him to give him a 'Dnyaneshwar–like' son. The time for delivery arrived and Dabholkar anxiously waited outside. Finally, Dev Baba was born on the auspicious Chaitra Shuddha Dwitiya day i.e., on 13th April 1918 in Krittika Nakshatra, 1st Pada. When Dabholkar went to see his daughter, he was surprised at what he saw. The mother had thrown the child in a corner, and would not touch or cuddle him. The child however lay contentedly in the corner. But what surprised him most, was, the halo of light around his head. He also had an aura of light around him.
As the mother was afraid to hold her child, she also refused to nurse him. Dabholkar however picked up the child and brought him to Shirdi. He went straight to the Dwarkamai and laid him at Baba's feet. Being rather anxious and distraught at his daughter's behavior, he told Baba all that had happened in great detail. Meanwhile, Baba picked up the baby, and laying him in His lap, patted him gently. Then, He nursed him by placing His thumb in the child's mouth. The baby sucked and out came milk!
The beautiful leela of Baba is given where Baba tells Das Ganu that he need not go to Prayag and have a bath in the Ganga and Jamuna. When Das Ganu lays his head on Baba's feet, out flows the Ganga and Jamuna from Baba's toes! Here, Baba feeds the tiny baby from His thumb!
Dev Baba had Baba's grace around him at all times. His primary education was in Marathi medium. Then he went to Wilson English Medium School. However, Dev Baba rarely attended school. He spent most of his time meditating, at the Swami Samarth Math nearby. Swami Samarth also blessed him. As a young man, he joined the Kurla Municipal Kirde Kendra as a teacher in physical education. He was extremely fond of his students and was fair to each and everyone. However, the students were from two castes and one caste felt that Dev Baba was 'rather fond and sympathetic to the other caste'. They went and complained to the other teachers. One of the teachers decided to give him a good thrashing. Meanwhile, some of the teachers informed Dev Baba of the plan. Casually, he said, "Oh, but he will not come to school tomorrow." And so, it came to pass that the teacher went to swim that evening, drowned and died. When this happened, he realized that Baba had bestowed him with Siddhis. He decided not to work for anybody, but to utilize his services for God.
He made various pilgrimages and stayed in the Himalayas. He learned Hata Yoga and progressed spiritually. His mother was seriously ill and he knew that she would soon pass away, he visited her and gave her a mantra to recite. Then he came to Shirdi and sat in the Mandir and did parayana of the Satcharita. While he was mid-way, he received a telegram, saying that his mother had taken a turn for the worse. He asked Baba whether he should go and visit her. Baba said, "Yes" Now, he was in a quandary as to how he would go that far in such a short time. He was pondering as to why Baba had granted him permission when the time was so short and the journey, so long.
Lo! Baba stood before him and reassured him. Baba had brought a horse with Him to accompany him in the shookshma (invisible) form. They both reached Dadar. He met his mother and gently reassured her of a peaceful death and Baba Himself was there to take care of her destination. Thus, it came to pass that she died peacefully. He returned to Shirdi and completed the parayana. When he told people about his mother's death, they looked at him with astonishment and did not believe him, 'as he was seated for parayana all that time'!
In 1952, he married Kishori Bai who shared his devotion for Baba and worked along with him. The couple moved to Ambernath and stayed in their ancestral home. In the first floor, a Mandir was made in 1967. A Sapta-dhathu Murti (an idol of seven metals) was installed and Prana Pratishtha performed.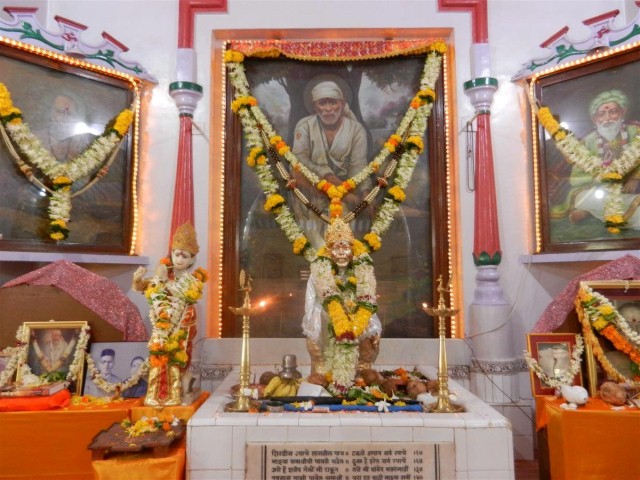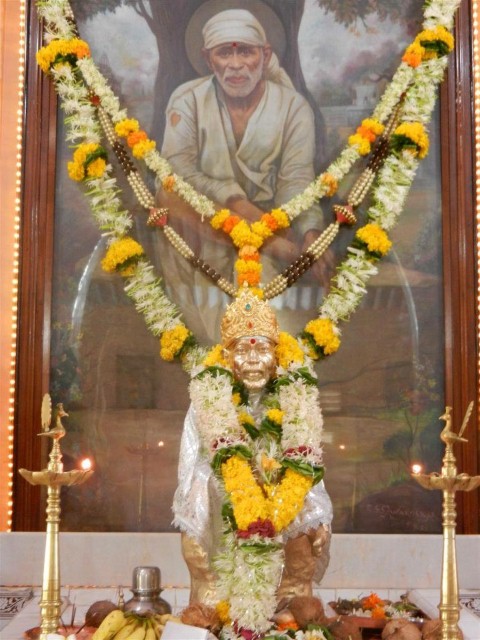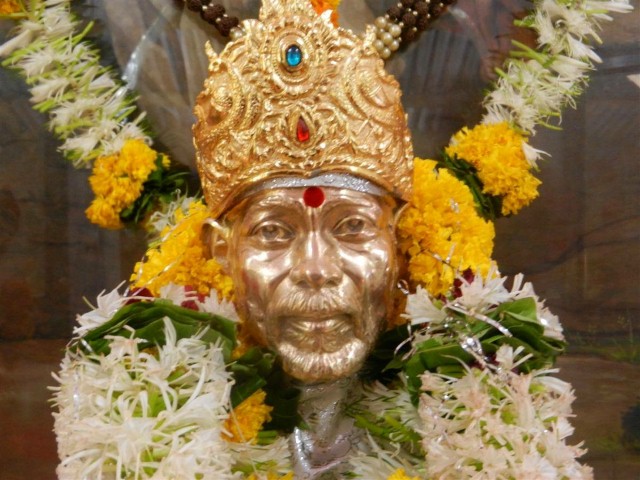 Dev Baba had many followers and he guided them to his Ishtha Dev Sai Baba. After a very fruitful life, he took Samadhi on Vaishakha Bahula Ekadashi. He asked his relatives not to perform any rituals or religious ceremonies.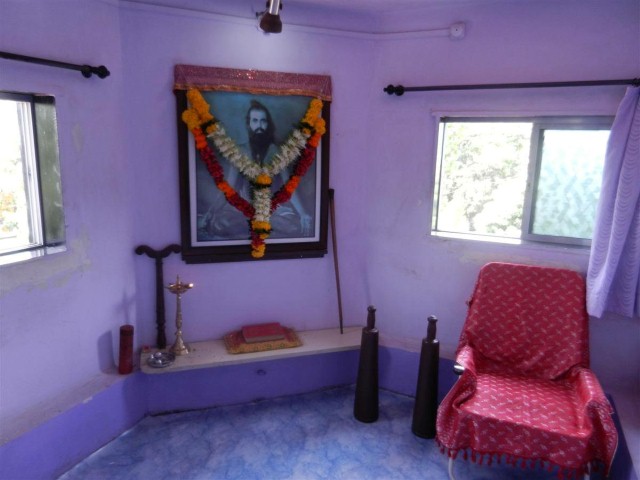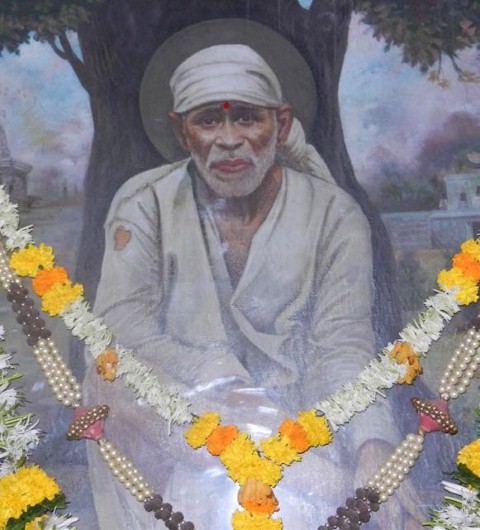 We have given below the contact details of Dev Baba's Ambernath Sai Mandir for the benefit of Sai Devotees:
Shri Sai Baba Mandir
C/o.Shri Sai Seva Sansthan (R)
451/452, Sai Section, Suryodaya Society,
Ambernath East-421 501,
Thane District,
Maharashtra,India.

Dev Baba's son Dr.Bhanu Das is living in Mumbai and continuing the legacy left by Late Shri.Dev Baba.

(Source: Shri Sai Satcharitra, Chapter 4, Dev Babanche Charitra Published on 26th may, 1996 and Baba's Rinanubandh by Vinny Chitluri. Photo Courtesy: Smt.Shreya Nagaraj, Pune)