.
Shri.Dattaram Dwarkanath Neroy popularly known as D D Neroy was born on 29th February 1896.
D D Neroy was born in a large family which consisted of 5 Sisters & 1 brother. He had 2 elder Sisters, while D D Neroy was the third sibling followed by 3 younger Sisters & 1 youngest brother. His father Shri.Dwarkanath Bhau Neroy was the founder of D B Neroy & co founded in 1898. D B Neroy was educated at the Sir. J J school of Art Mumbai & was soon recognised as pioneer in the art of hand engraving on box wood (Block makers & offset plate makers). From an inconspicuous beginning this firm developed & progressed in a remarkable manner – a testimony to the sagacity & tenacious ability shown by the founder Mr. Dwarkanath Bhau Neroy, the father of Mr. D D Neroy. In December 1922 Mr. D B Neroy passed away at the young age of 47 due to pneumonia. It was at this stage that his eldest Son Mr. D D Neroy a process artist assumed control of the firm. He immediately set out to equip himself thoroughly by gaining firsthand knowledge in England & Germany, and was a gold medallist from Hamburg. The ancestral Neroy house at Khotachi Wadi Girgaum, Mumbai stands tall & strong, where today, the fourth generation family members of the Neroy household still reside.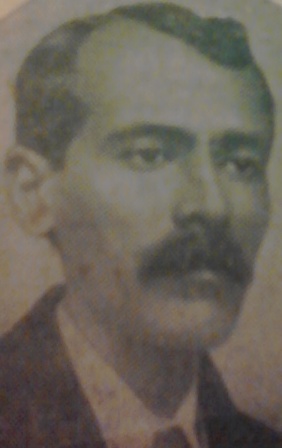 Dwarakanath Bhau Neroy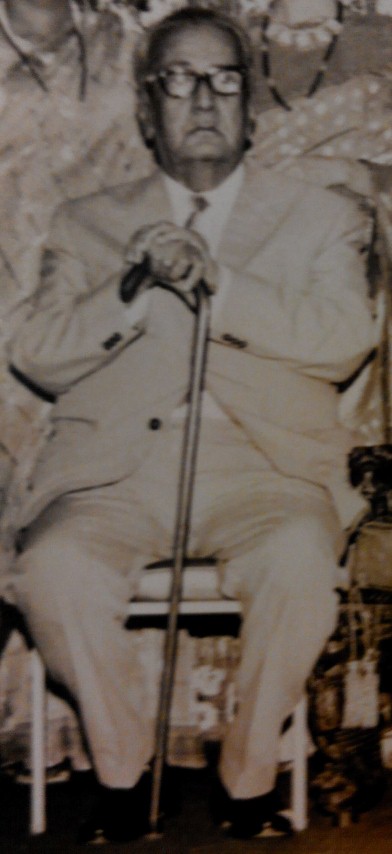 Dattaram Dwarakanth Neroy
Due to the early death of Shri. Dwarkanath Bhau Neroy, Sri Dattaram Dwarkanath Neroy who was the eldest Son took responsibility of the entire family & business at the young age of 22, where he assumed responsibility as the Karta of the family, looking after his mother and his 5 Sisters, and the youngest brother Balasaheb Bhau Neroy who was then just a 2 year baby and his young bride Anandibai Neroy. It was with the support, guidance and blessings of his mother Mathurabai Dwarkanath Neroy, the IRON LADY of the Neroy household, he got all his sisters married. At the time of his father's death D D Neroy's youngest brother Balasaheb Bhau Neroy was just a 2 month baby, and not only was D D Neroy a brother to Balasaheb, but also became the father figure.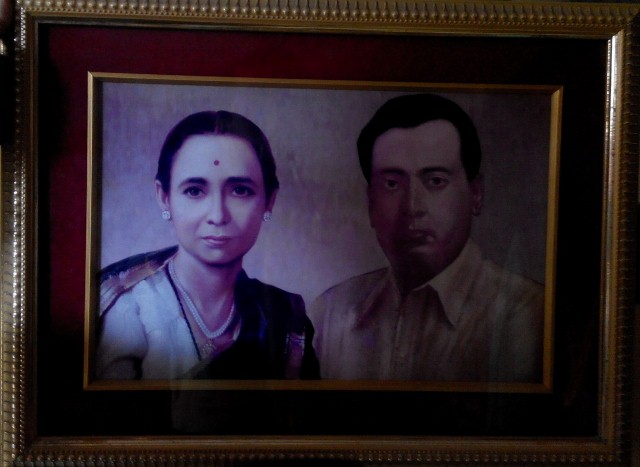 D D Neroy and Anandibai Neroy
In the early 1940's D B Neroy & CO was handed over by Sri. Dattaram Dwarkanth Neroy to his youngest brother Balasaheb Bhau Neroy who had now come of age and founded his independent block making and offset process company by the name and style of D D Neroy which was established at 534, Sandhurst Bridge, 2nd floor, Bombay Mutual Terrace, Above karma restaurant, Chowpatty, Mumbai 400 007.
D D Neroy had 3 older daughters who he got married and 2 younger Sons named Bhalchandra Dattaram Neroy who was also a process artist who worked & passed away in Germany in 2004 and youngest Son also a process artist Subhashchandra Dattaram Neroy who further carried ahead the family business and passed away on 26th February 2012, leaving behind his wife Mrs.Rohini Subhashchandra Neroy, the eldest daughter Mrs. Ghayathri Neroy Desai, and two Sons Sundeep S Neroy & the youngest son Ram S Neroy who today continues the family business of Block Making & offset processing while the daughter Mrs. Ghayathri Neroy Desai runs the art gallery business in the name & style of R D D Neroy Gallery in the same premises where D D Neroy's business began in the early 1940's.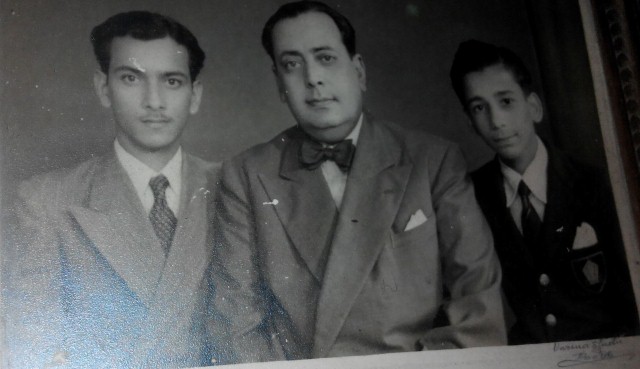 D D Neroy with his son Balachandra Neroy and Subhashchandra Neroy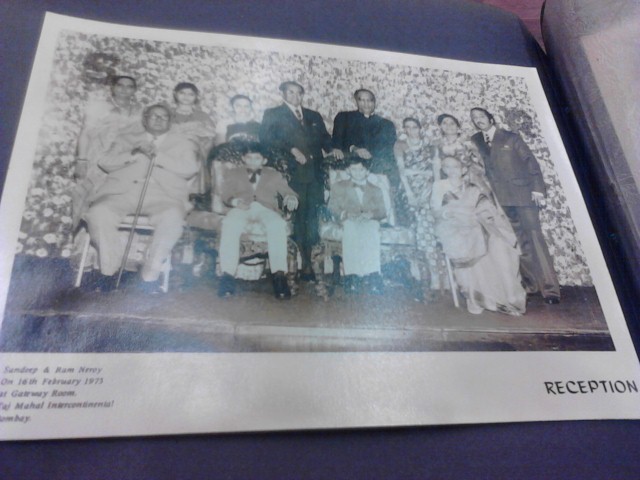 Family photograph during Thread Ceremony of Sundeep & Ram Neroy Grand children of D D Neroy
D D Neroy was a great devotee of Sai Baba. He visited Shirdi many times as a young lad and had the grace and blessings of SAINATH at Shirdi in 1918, it was a "Sakshatkar" – by SAI, his guru, his mentor, his guide, the perfect master whose directions he followed as a humble devotee, spreading Baba's name in the form of mass distribution of Sai Baba's photograph prints of Baba sitting on the stone and Baba's ashirwad photo prints painted by artist S M Pandit ( Made by the block making & offset processing ) to Shirdi. Such donations of Baba's prints were made by D D Neroy to the Sai sansthan Shirdi every year. The story of BABA SITTING ON THE STONE photograph which D D Neroy made blocks and prints of is a transcendental and mystical occurrence kept between just SAI and D D Neroy which he did not much talk about and did not make public. This is how SAI wished it to be and D D Neroy followed his master's wish. He was also devoted to Kamu Baba (a saint at Girgaum, Mumbai). He got this portrait of Baba sitting on the stone made and mounted it in an ornate frame. Then with the help of four men he took it to Girgaum and offered it to his Guru. Kamu Baba appreciated the portrait and the kind gesture, but he refused to accept it. He told D D Neroy to take it to Shirdi, and place it in the Sabhamandap of the Dwarakamai. Dejected he sat at his Guru's feet and said "it took me three years to make this portrait and one and a half months to get it framed. Never mind the expense, now you reject it?". To this, Kamu Baba calmly said, "It is not a question of rejecting it, but a keen desire that you take it to Shirdi and place it where thousand upon thousands of devotees will have the benefit of praying to it". Thus, this portrait came to be installed in the Sabhamandap of the Dwarakamai.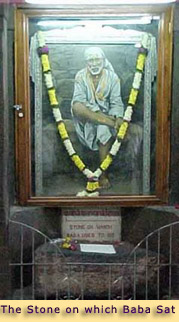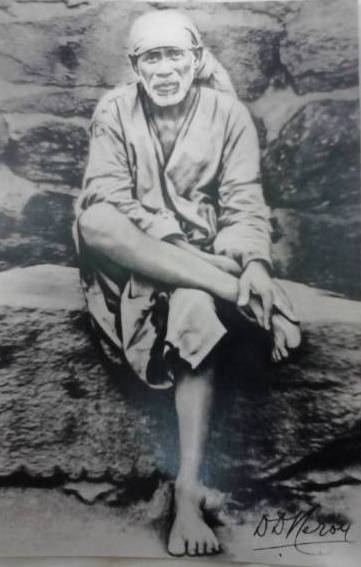 Original Photograph taken with Baba's consent
Smt. Ghayathri the granddaughter of Shri.D D Neroy confirms that the photograph is an original one and it has a signature of her grandfather.
She also states that over the years, many people have successfully removed the signature with the use of latest technology and are selling the photographs as the original photograph of Sai Baba.
D D Neroy made many photo prints of Baba with one of the eleven sayings printed below them. Usually he would write, "If you look to Me, I look to you ". He donated Baba's photographs to various temples, homes, devotees, his mission was just to distribute, distribute and distribute Baba's blessing in the form of photographs to all homes to reach families all over India and to reach Baba's blessings to all corners of the world. Baba's photographs were never sold but were always distributed.
The dimensions of this original photograph of Sai Baba sitting on stone are 6' by 4'. Originally it had a wooden frame, later the silver frame. Recently it has been enclosed in a glass door cupboard like frame to preserve it. Before Kakad Aarti the priest does Alankar (decorates it) with Ashtagandh and garlands it. Baba has given Sakshatkar (darshan) to many devotees from this photo with His blessings and healings.
D D Neroy had signed only one photo of Baba and this photo is placed in the Mangal Karyalay of Shri Sai Baba Sansthan & one Baba photograph signed by D D Neroy of SAI BABA of 3' by 4' is present at the R DD Neroy Gallery Mumbai, where Baba's Aarti is conducted every Thursday.
D D Neroy lived at the gallery premises and made short visits to his home at Khotachi wadi were entire family lived together. Home cooked food was sent by his wife Anandibai morning and evening regulary.He had two man servants Gangaram & Vishram who stayed with him and even made arrangements for sleeping in this workplace.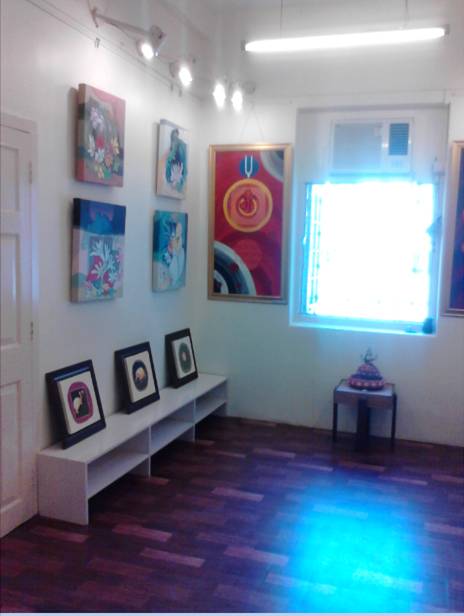 Place where D D Neroy used to sit
D D Neroy was also closely associated with a famous artist of Mumbai shri S M Pandit, Mulgaonkar, Hebbar, Talim, to name a few. These artists painted for D D Neroy and blocks of those paintings were made by D D Neroy Even to this day, if anybody visits the Gallery, they can see the beautiful painting of Sainath ashirwad by Shri.S.M.Pandit having the copyright stamp of D D Neroy.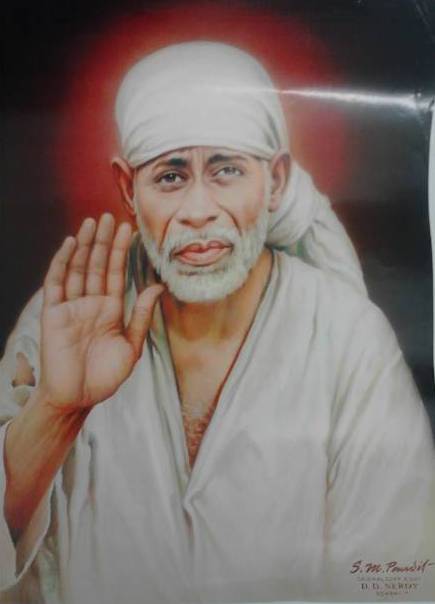 D D Neroy used to visit Shirdi regularly even after Baba's Maha Samadhi and used to distribute Baba's Photographs to devotees. The family is continuing this legacy left behind by D.D.Neroy.
Life Size photograph of Baba sitting on stone is hung on the walls of the Ancestral House in Mumbai, Pune home and the art gallery in Mumbai.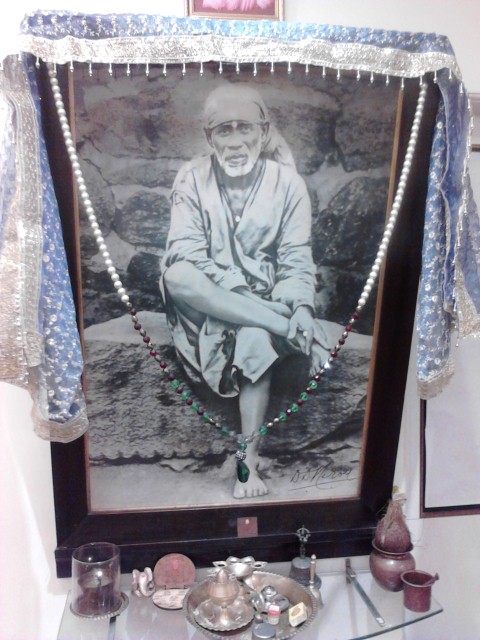 Baba Sitting on Stone Photo at D D Neroy Gallery
The Grand Daughter Ghayathri M Desai says that D D Neroy led a kingly life and never faced any problem whatsoever only because of the Grace of Sai Baba on him. She also says that her grandfather got Baba's Sakshatkar.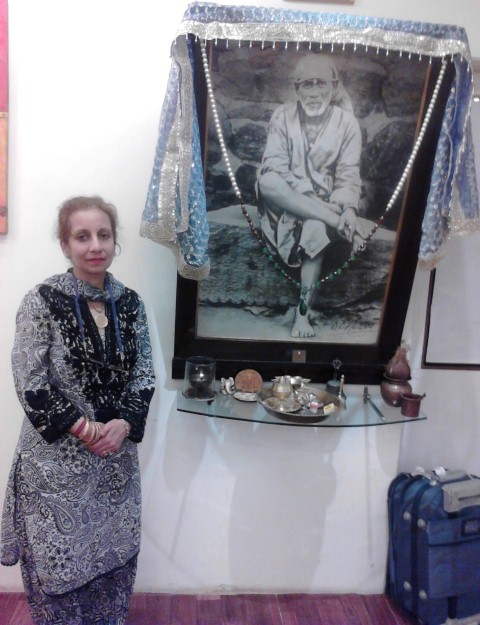 Smt.ghayathri M Desai in front of Baba's Portrait
D D Neroy was a very kind hearted person. He had done lot of social service activities like, providing food, education to the poor and orphan children, and financial assistance to poor people for conducting marriage of their children and for their education etc. But he never disclosed his social service activities.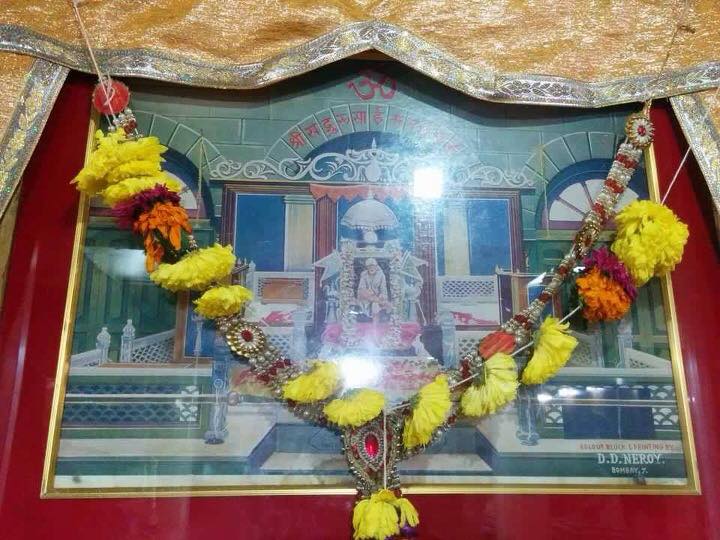 D D Neroy's Painting at Shivajinagar Sai Baba Temple, Pune
Smt. Ghayathri M Desai would like to share some of the Leelas that took place in her life:
She is a fine artist from Sir J J School of Art Mumbai While she was doing Lord Shiva's murthy (Idol) in ceramic she forgot to create Ganga. A few nights letter she got a dream vision wherein she saw that the Ganga was pouring water over her head. She immediately got up from the bed and realized her mistake and completed Lord Shiva's murhty (idol) with Ganga on his head.
Smt.Ghayathri M Desai's husband passed away in the year 2010 due to cardiac arrest when he was just 49. She got very much upset with Baba for this early tragedy in her life. After a few months, immediately after her brother's wedding her father wanted to go to Shirdi along with the newly wedded couple. Ghayathri M Desai was reluctant to go and she stayed back while her parents, her brothers and the new bride decided to go to Shirdi. Ghayathri took a train to reach Pune. As soon as she reached Pune station she got off the train and took the wrong turn,and she walked straight ahead and to her surprise she was standing just outside Baba's temple near the Pune railway station. She felt that Baba was assuring her that even though she did not wish to visit Shirdi, Baba arranged it in such a way that he reached his Bhakta and it was Baba's assurance that " Dear child, do not grieve, do not despair, I am with you, it was a understanding at that point and time that when the devotee cannot reach Baba in Shirdi, Baba comes to the aide of the devotee and strengthens his belief in him.
Ghayathri M Desai's son is a Non Resident Indian had visited Shirdi only as a little boy. In the year 2006 on his visit to Mumbai (he was then 22 year old) and wanted to go to Surat. Accordingly he boarded a bus as soon as he reached Mumbai. Later he realized that he had boarded a wrong bus because that bus was going to Shirdi instead of Surat. However, He continued his journey in the same bus and as soon as he reached Shirdi, a person (organizer of a package trip) told her son "Don't worry. I will arrange for the VIP darshan and then you can go to Surat". In this way, he had a very good darshan of Sai Baba, and this is Baba's Karishma of how when only baba calls – the devotee reaches Shirdi with his Marzi.
When Smt Ghayathri M Desai's father Subhashchandra Neroy went to Sai Sansthan Shirdi for distribution of SAI BABA photographs she got Baba's Sakshatkar that night where baba appeared at night when she was fast asleep, she woke up to see the wall on the opposite side of the bed lighting up and Baba was there in front of her. This incident happened twice in her life.
We have given below the contact Details of Smt.Ghayathri M Desai who is taking care of R D D Neroy Gallery at Chowpatty, Mumbai. She welcomes all Sai Devotees with open arms to visit the Art Gallery which are blessings of Baba and her grandfather D D Neroy. Devotees can visit the gallery and take darshan of Shri Sai Baba's Original Photograph copyright by D.D.Neroy and get Baba's mercy and blessings… AUM SAI RAM.
The address:
R D D Neroy Gallery
C/o.Smt.Ghayathri M Desai
534, Bombay Mutual Terrace Building,
Sandhrust Bridge, Chowpatty,
Mumbai- 400 007,
Maharashtra,India
Contact Persons:Smt.Gayathri M Desai
Contact Numbers: +91 22 2361 1124/ +91 22 2369 9919/+91 98206 49938
Email: ddneroygallery@gmail.com
(Source: Personal Interview Shri.Nagaraj Anvekar had with Smt.Ghayathri M Desai, Grand Daughter of Shri.D.D.Neroy on 7th January 2015, Photo Courtesy:Smt.Ghayathri M Desai, Mumbai, Shri.Nagaraj Anvekar, Bangalore & Smt.Shreya Nagaraj, Pune)