Balaji came to Shirdi in 1912 with his parents.Both mother and father dreamt of Baba. The father in the dream was summoned to Shirdi. While the mother dreamt that Baba asked her for 50 paisa and a piece of cloth. Hence both of them decided to go to Shirdi. They came from Korallah to Rahata from where Tatya's Munim brought them to Shirdi. Baba abused and beat Balaji and he was often afraid of Baba. But Dixit allayed his fears saying it was a blessing in disguise. Thus they stayed on in Shirdi. He played the Clarion at Aarti and for Baba many times. He carried Mahalsapathi (after he became blind) on his back to and from his house whenever Baba called him. Most importantly from the point of view of Sai Devotees is that he had the waist cloth (Langoti) of Baba which was removed during his last bath after Baba took Mahasamadhi. This Langoti is still worshipped by this family.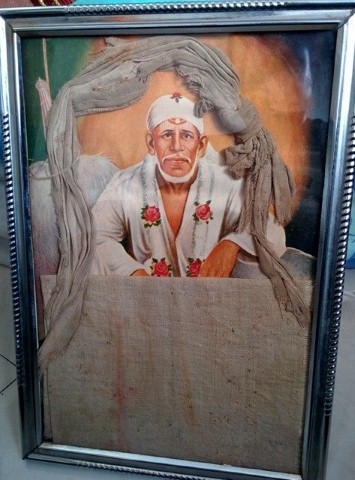 Langoti given by Shri Sai Baba
Balaji Pilaji Gurav worked as first cashier of Shri Sai Baba Sansthan after the Sansthan was formed (as per the information provided by Shri.Ravindra Jogas, Grandson of Balaji Pilaji Gurav).

Balaji Pilaji Gurav's house is situated to the left and is the corner first house while going from Gurusthan to Sevadham. Baba would often pause at this corner which was where His devotee Balaji Pilaji Gurav lived and, taking up the posture of Vittal, stand facing the small Vittal temple opposite. A small shrine enclosing a pair of Padukas now marks the spot where He would stand while going to Lendi Baugh daily. At that time, the Vittal temple was private, but now it is publicly owned and has been reconstructed a little further down the lane on the left.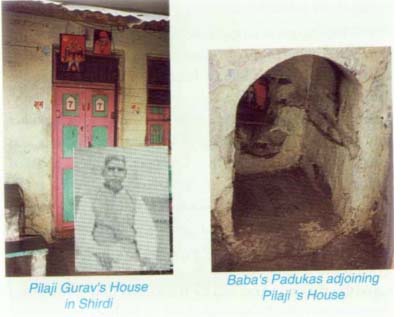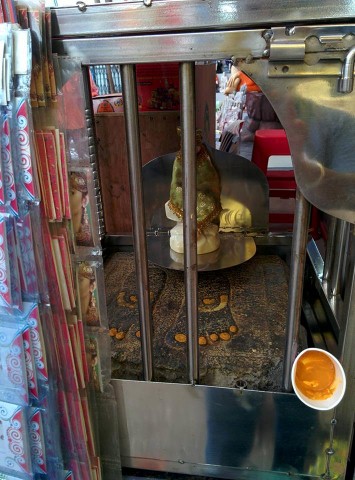 Baba's Holy Padukas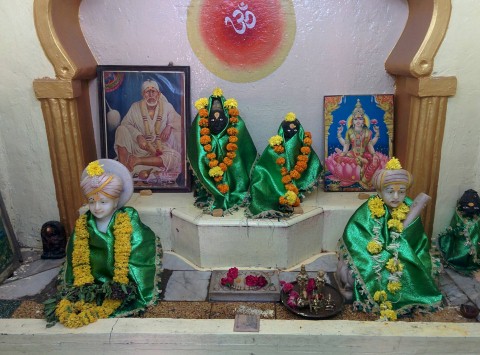 Vittal Rukmini Mandir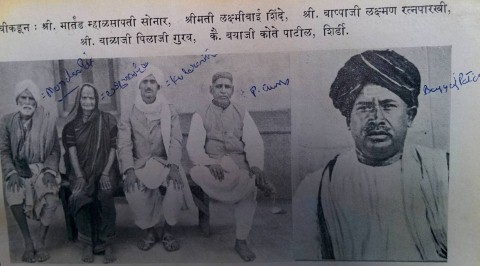 Balaji Gurav with Martand, Lakshmibai, Lakshman Ratna Parki & Bayyaji Kote Patil
Family Tree of Balaji Pilaji Gurav:
We are providing below the family tree of Balaji Pilaji Gurav shared by his Grand Son Shri.Ravindra Jogas.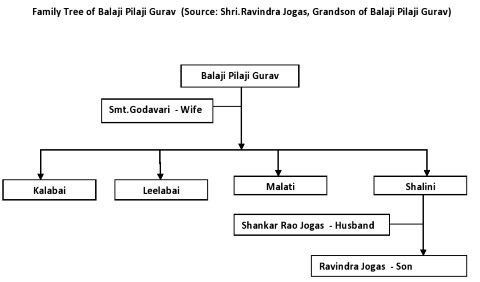 Balaji Pilaji Gurav had 4 daughters namely Kalabai, Leelabai, Malati and Shalini. Out of 4 daughters, except for Leelabai who is no more rest of the daughters are still alive and are leading a happy and peaceful life.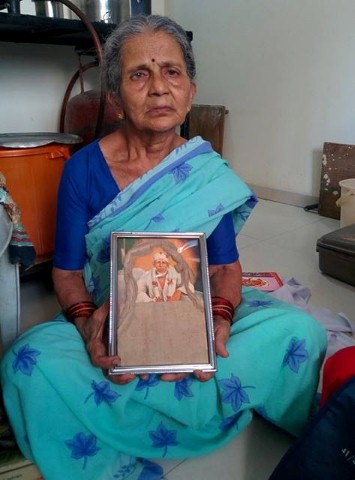 Smt.Shalini Jogas, Daughter of Balaji Pilaji Gurav
(Source: Ambrosia In Shirdi - Part I, www.shrisaibabasansthan.org the official website of Shri Sai Baba Sansthan, Family Tree Courtesy: Shri.Ravindra Jogas, Grandson of Balaji Pilaji Gurav, Photo Courtesy:Smt.Shreya Nagaraj, Pune)